Events
Special Events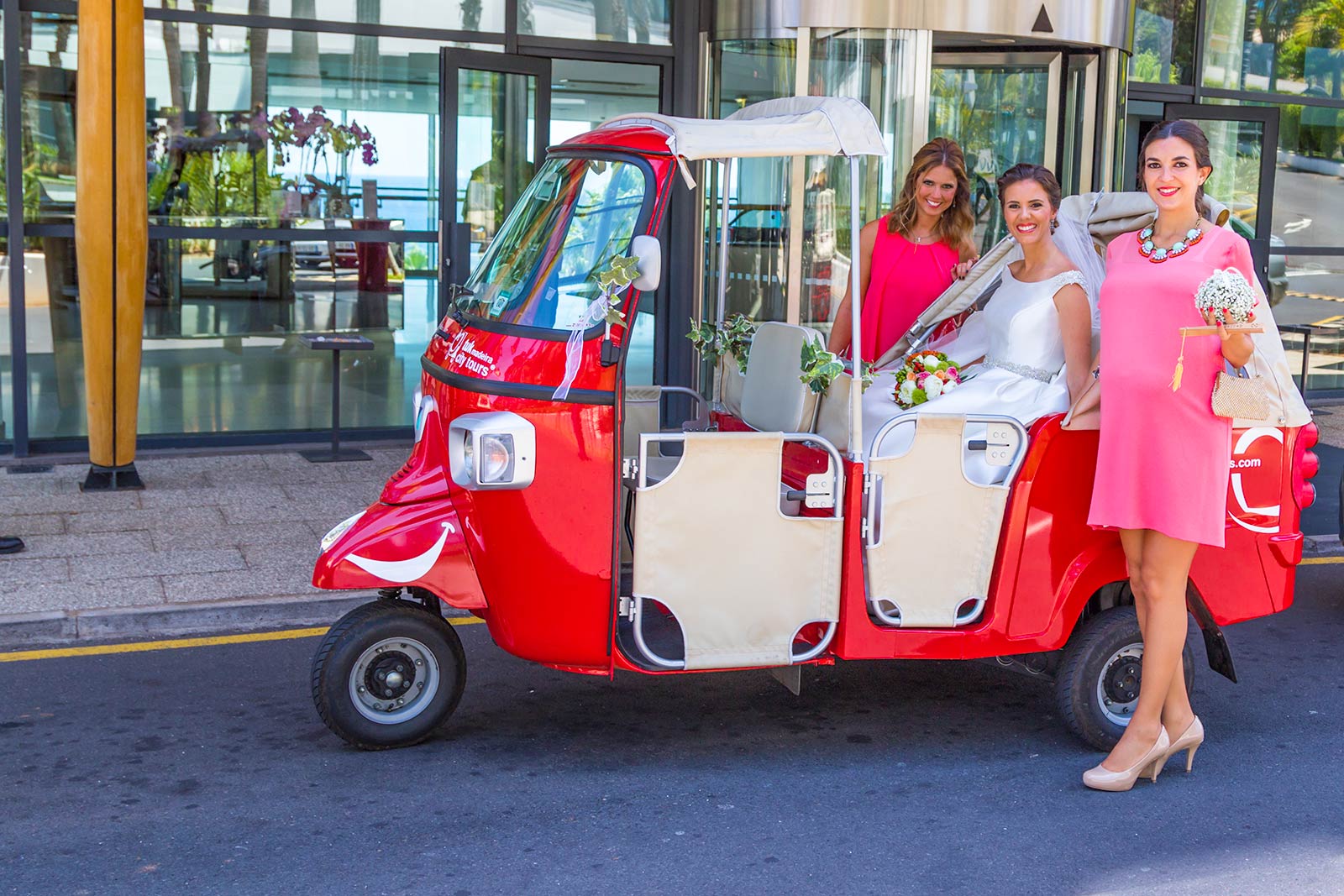 Weddings
Tuk Madeira City Tours is the right company to make your wedding a unique, exceptional event. We offer our clients a personalized service, always taking into consideration the bride and groom's needs.
Available services
Make an unforgettable wedding entrance, in this iconic vehicle which is the tuk tuk. Make your wedding an exclusive and creative event.
Other services
We can make personalized packages, which can include other services, such as:
Mobile advertising
You can advertise your company image in a more economic way, in our tuk tuks. With mobile advertising, your company image can be seen in several locations, both national or international.
We offer quality services such as vinyl, printing and application on the tuk tuk and/or just information printing to be apllied on the tuk tuk doors.
Mobile business
We design your business, tuk tuk hire already prepared or not for your business moving forward.
Services it offers
All the tuk decoration, can provide the three services required to run the entire process, Design, Production & Mounting, or only the rental of the vehicle.
Other events
Fairs and congresses
Sport events
Festivals